Garides (Shrimp) a La Turkolimano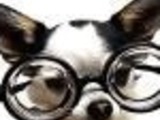 According to Paula Wolfert, this is served in seafood restaurants along the harbor in this area outside of Athens.
Directions
Preheat oven to 450°F.
In a skillet, over medium heat, cook the onion in the olive oil until soft and golden.
Add the garlic, tomato sauce, wine, half the parsley, salt and pepper to taste and the cayenne.
Cook at a simmer, uncovered, for 15 minutes, stirring frequently (the sauce should be rather thick).
Meanwhile, peel and devein shrimp.
Put shrimp, sauce and cheese in a shallow baking dish, cover and bake in the oven for 8 to 10 minutes.
Sprinkle with remaining parsley and serve hot.